Resources
These are the various digital resources that are useful for project work. Please find Crisis Helplines and Brand Assets with Guidelines.
---
Crisis Resource Helplines
Find crisis resources helplines for all the partner countries here
---
FAQs
---
Healthcare Chatbot Design Toolkit
---
ChatPal Maps
Below you will find links to download a ChatPal map. The map provides an overview of the content/ features available in ChatPal, and where to find them within the chatbot.
---
Chatbot Dialogue Data
You can find the dialogue datasets here:
https://doi.org/10.21251/eefafafa-705c-4cdb-921e-a2bb0d32b6ef
---
Brand Assets Downloads
---
ChatPal Infographics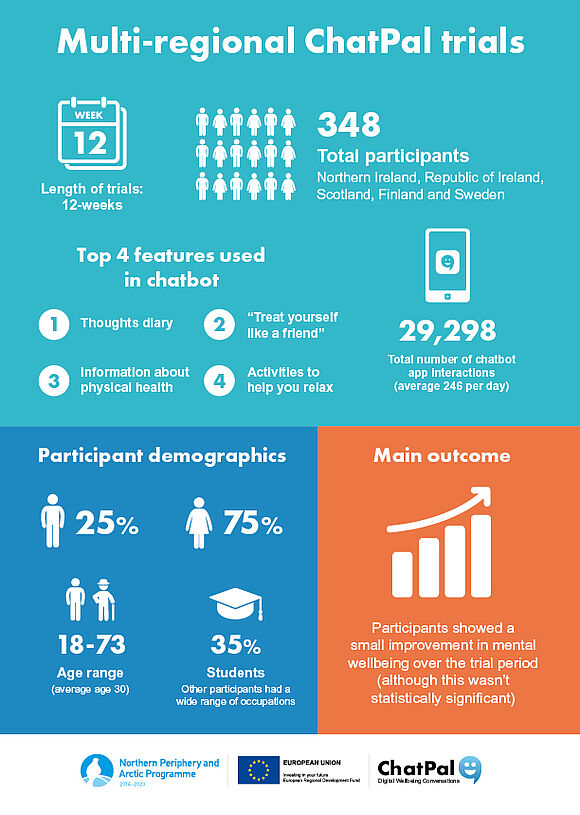 Downloadable Infographic PDFs
English
---
Watch the ChatPal Project Journey on this great video!