Resources
Various digital resources can be found accessed here including brand assets and infographics, frequently asked questions and information for healthcare professionals, project outputs and crisis resource helplines
---
ChatPal evidence base
The document below details the scientific evidence and other references supporting positive psychology content and exercises in the ChatPal chatbot.
---
Project Outputs
---
FAQs
---
Brand Assets Downloads
ChatPal Maps
Below you will find links to download a ChatPal map. The map provides an overview of the content/ features available in ChatPal, and where to find them within the chatbot.
ChatPal Infographics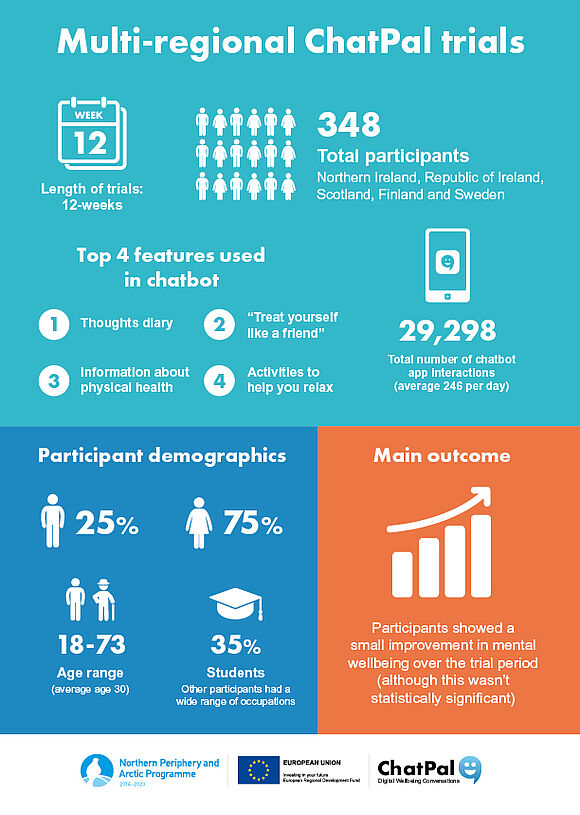 Downloadable Infographic PDFs
English
---
Watch the ChatPal Project Journey on this great video!
---
Crisis Resource Helplines
Find crisis resources helplines for all the partner countries here